Book a meeting.
Are you looking for better acoustics in your office? Book a meeting and let's talk about how we can help you.
Learn more about how we can help you integrate acoustic art in your company or organisation today.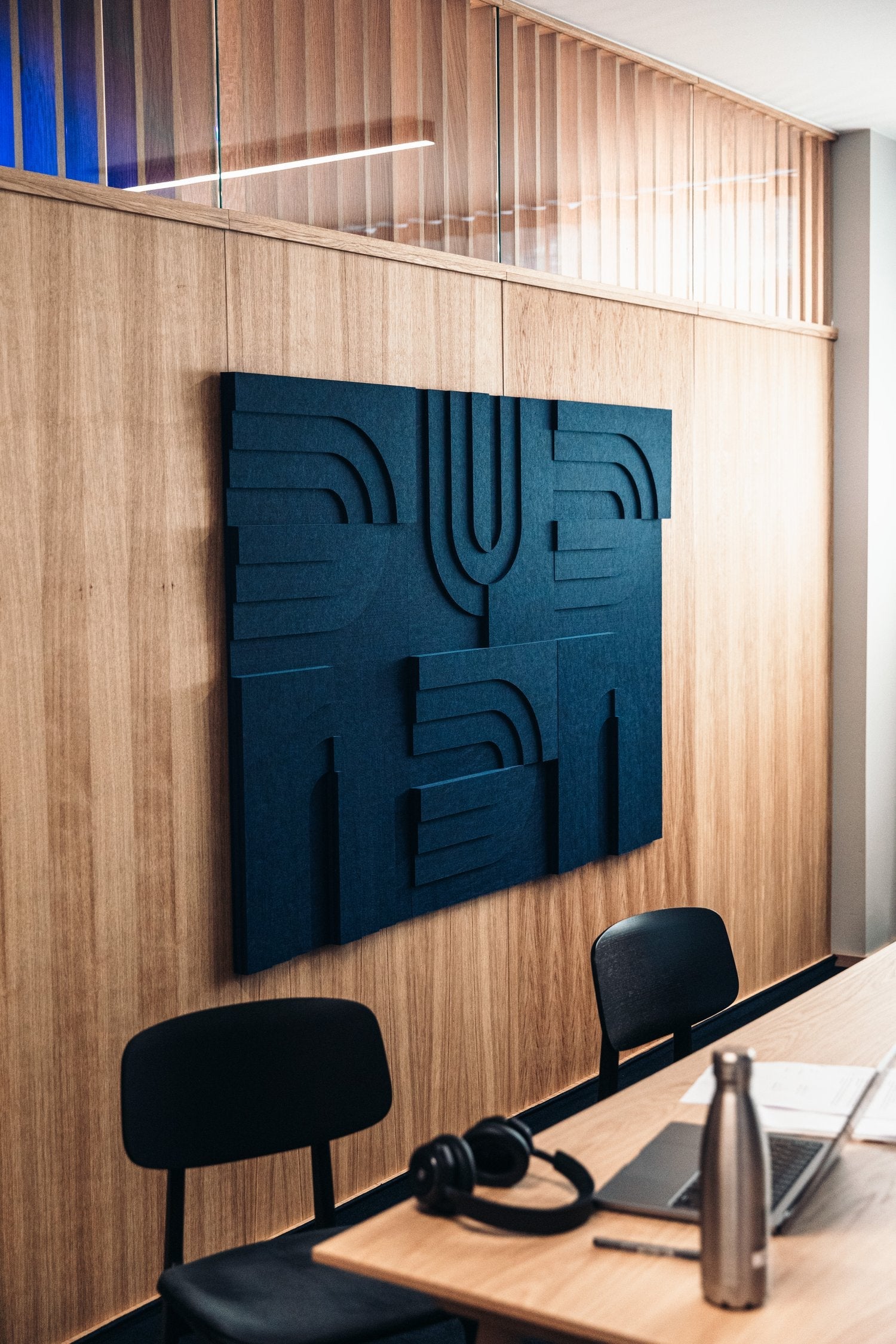 Les Deux: Modern day work surrounded by concrete and steel
The Danish fashion brand Les Deux has come far since they launched their first white t-shirt in 2009.
On Amager, a stone's throw from the free state Christiania in the heart of Copenhagen, is the old distillery Tap1. From the outside, it doesn't look like a modern place of work but the building is home to Les Deux's headquarters. Here, you'll find a stylish 2,500 square metres welcoming you with a basketball pitch.
The HQ uses Scandinavian design features with furniture from Paustian, a gym, cocktail bar, padel pitches in the buildings next door and a showroom.
The former distillery has a design structure of wood, concrete, glass and steel. It's equipped with modern meeting rooms for the employees: A must for the Danish brand that's growing rapidly. The meeting rooms are placed on the ground floor as well as the first floor.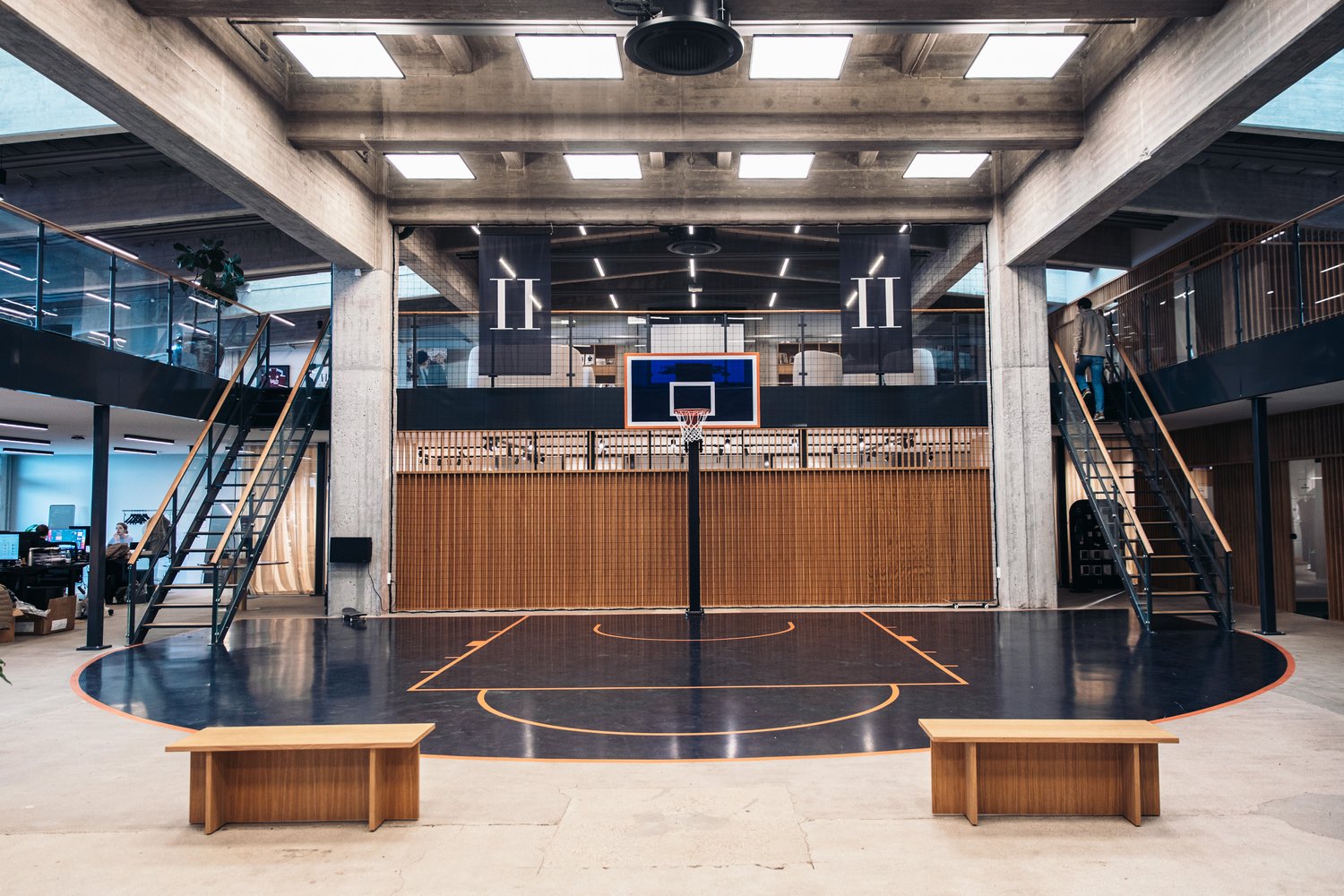 If you're not up for playing hoops, you can work in peace and quiet in one of the two meeting rooms.
We're proud to have our Arch-series in ocean blue represented in the rooms. You can find six of our acoustic artworks, that measure 120 cm x 180 cm, in two of their meeting rooms.
The aesthetic of the pieces gives the room a natural connection to the building's meeting rooms; Not only because of the design but also the colourway which fits the colour palette of Les Deux.
Did you know? The average person will spend approximately 90,000 hours of their lifetime in the office.
That is why we believe that well-being is a key factor in determining an organization's long-term effectiveness.
Studies show a direct link between productivity levels and the general health and well-being of the workforce (Workplace well-being: International Labour Organization. 2021).
Excessive noise seriously harms human health and interferes with people's daily activities. It can disturb sleep [...] and cause changes in social behaviour (Noise. WHO Health. 2021). 
Our vision
Our goal is to create products that inspire and create better well-being for people and the planet.
At Arturel, we believe in our product and that's why we have 30 days full refund on all of our products.
Our acoustic felt is made out of recycled PET, where 90% is made from ocean plastic.
Are you an interior designer or an architect who wants to use our acoustic designs?
Please send us an email and request our 2D & 3D files.
info@arturel.com
(+45) 25 67 66 24